Dentists
Dr. Mustafa Alkhaddar BDS
GDC: 259914
---
Dr. Alexander McLeish BDS
GDC: 283398
---
Dr. Ellie Carroll
GDC: 289977
Hygienist / Therapist
Daisy Morgan
GDC : 277650
---
Implant Specialist
Dr Persheng Rad
GDC : 209925
---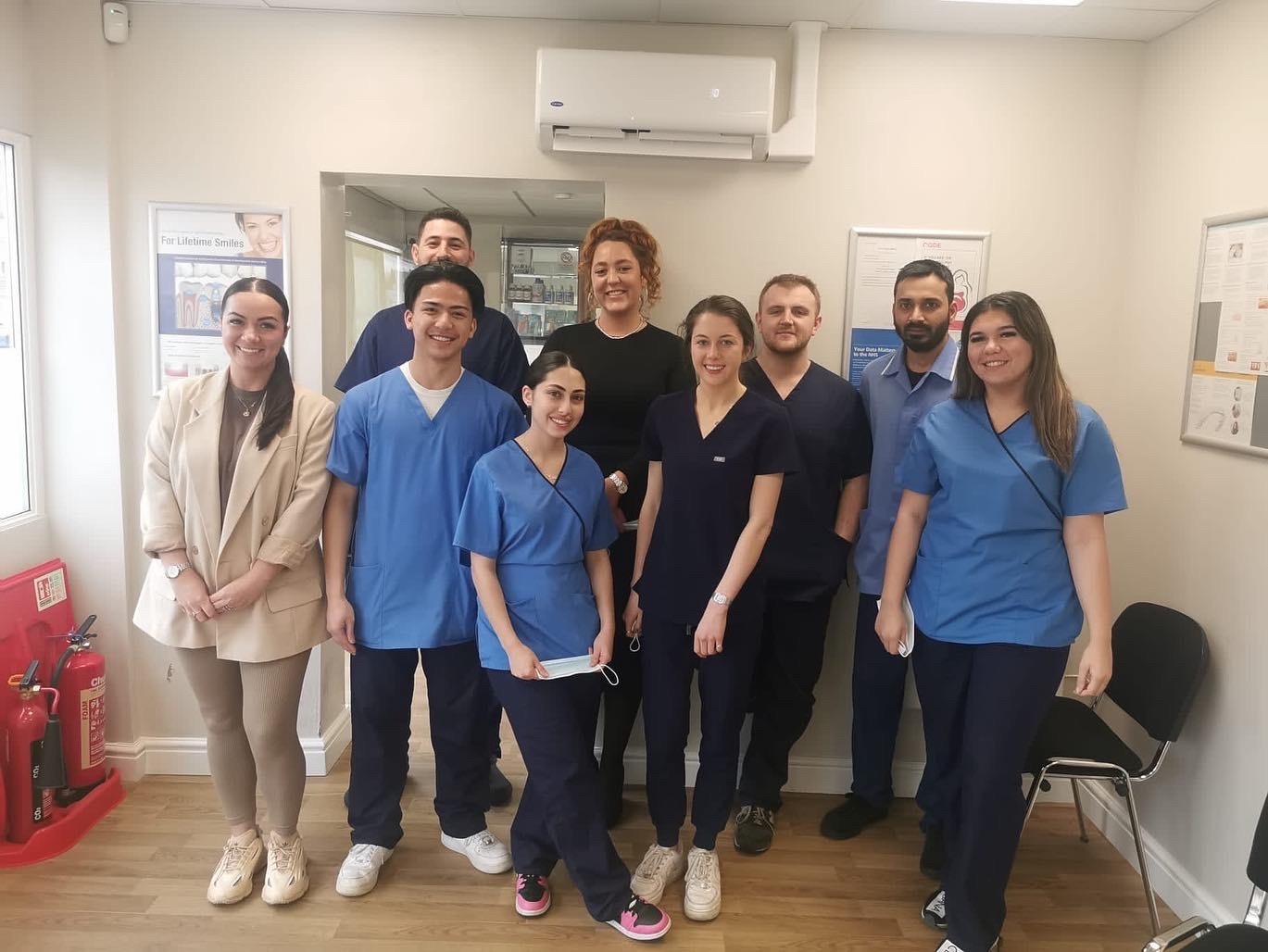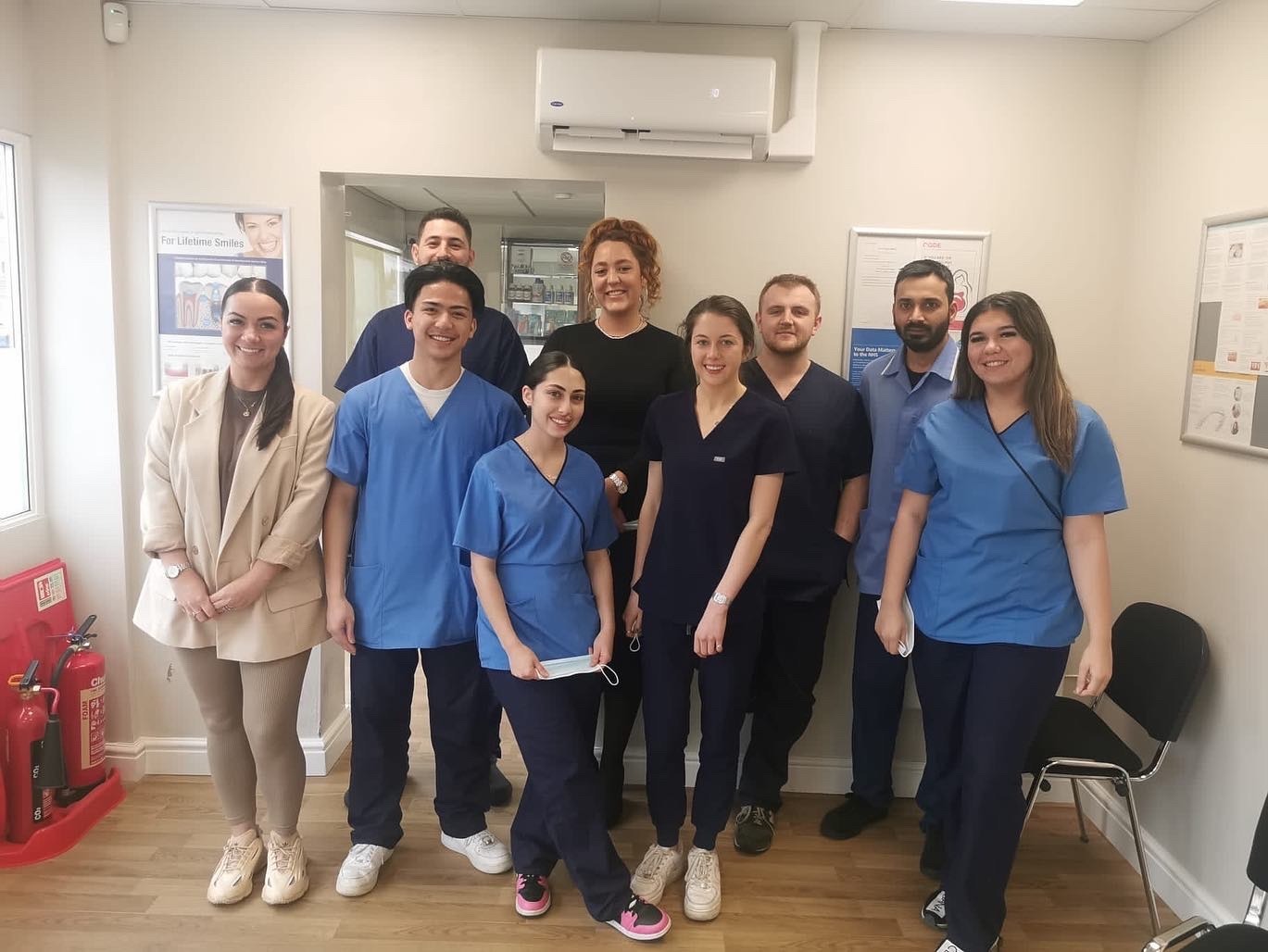 The Nurses
We have five dental nurses.
Most of the Nurses are qualified. We also have Trainee Dental Nurses undergoing their dental qualifications.
All the Nurses work with the Dentists and Dental Hygienist. They assist the clinician, ensuring that everything is ready for the next treatment. An important part of their role is to give support and reassurance to patients during their treatment. They are always happy to help and answer any questions.
Reception
We have two Receptionists who work on the reception desk. By having dedicated receptionists, it always means there is a familiar face when coming into the practice.
The reception desk is open from 9am to 7:50pm (Monday), 9am to 5:50pm (Tues-Thurs), 9am to 2:50pm (Friday) and closes for lunch from 12:50pm to 1:50pm (Mon-Thurs). They are unable to answer any clinical matters but will do everything they can to help.
Practice Manager
The Practice Manager is responsible for the smooth running of the practice.
The Practice Manager does this by setting and monitoring the policies required to ensure that every aspect of dental care is safe and carried out to the highest standard possible. This also includes handling complaints.
Staff well-being is another important part of the Practice Manager's role.
Contact Us
For more information or to contact us about any general enquiries, please contact us here.